Elevate your style with a little more sparkle. Fana jewelry pieces are artistic creations to collect through your life journey. Celebrate milestones, joyous moments and exciting new chapters with dazzling mementos. Fana's pieces, featuring dazzling diamonds and vibrant colors of sapphire, emerald, and rubies celebrate the things that matter in life.
When four decades of jewelry expertise meets design innovation unlike any other, you have Dilamani. A brand of exquisite jewelry that grows with you—always fresh, always evolving. Handcrafted pieces built to last from only the best gemstones and metals in the world. When you wear Dilamani, you'll know it. And so will the world.
Inspired by the beauty and heritage of Spain, the Andrea Candela line is a magnificent collection of jewelry incorporating 18kt gold & sterling silver with genuine gemstones & diamonds. A passion for color exuberates through each hand picked gemstone and diamond that decorates each piece.
Family-owned and based in New York City, Brevani is a contemporary jewelry brand offering a wide range of stylish and modern pieces in 14kt gold. The Dashing Diamonds Collection by Brevani features timeless, pierced diamond styles that are always in motion and appear floating.
Rembrandt Charms is a family owned company that has been designing and manufacturing charms and charm bracelets for over 50 years. Only Rembrandt Charms offers thousands of charms in such a wide range of precious metals/
Heirloom quality & American made jewelry designer; offering engagement rings, wedding bands, and fine jewelry in diamond, gemstone, and Akoya pearl.
At Lashbrook, we give you the freedom to custom make your own wedding ring. You don't have to settle for what someone else thinks is a great style. Instead, you choose the materials, the design, the engraving – everything. It's your ring.
Heirloom gifts for all of life's occasions. Salisbury offers unique engravable baby cups and an entire line of sterling silver gifts that ensure momentous occasions are treasured for generations to come. Made in the USA.
Established in 1834, WOLF is the premier name in luxury jewelry accessories, jewelry boxes, watch boxes, cases & watch winders.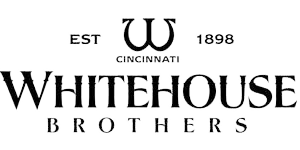 Specializing in hand crafted classic, traditional and vintage engagement rings. Whitehouse Brothers' goal is to create future family heirlooms to be passed down from generation to generation. Founded in 1898.
Whether it be to add to your collection, that first special wristwatch or the restoration of a much loved heirloom we are here to help.
Whether it be to add to your collection, that first special wristwatch or the restoration of a much loved heirloom we are here to help.